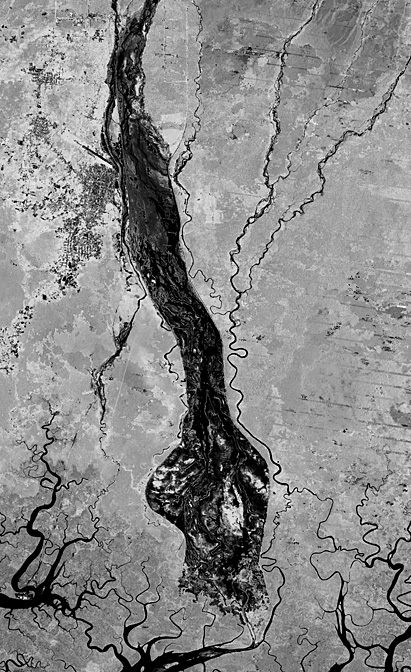 Nabil Ahmad, Ring of Fire, 2015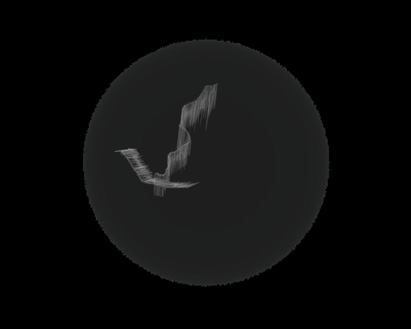 Nabil Ahmad, Ring of Fire, 2015, video still
Nabil Ahmed / Earth Sensing Association (GB)
Ring of Fire, 2015
Model, collage, remote sensing image, map, simulation video, 2:14 min.
Grasberg mine in the militarized territory of West Papua sits on the northwestern edge of the Ring of Fire, slicing the earth with immense seismic activity, volcanoes and forming a mineral frontier along the edges of the Pacific Ocean. A diagram for political geology, the Ring of Fire flows in and out of the earth, moving slowly from the Indonesian archipelago towards its antipode. The multipart installation, which includes modified underwater seismic audio and satellite data, traces the history of a prolonged conflict over self-determination and contamination in West Papua offering the viewer new ways of relating politics and geology, indigenous territorial struggles against state and capital.
"In Victorian England, criminals operated under the cover of industrial smog, fog and gaslight. Today, in one of the cloudiest areas of the planet, the mining corporations pollute under heavy cloud cover using the earth's climate as alibi. We had to examine and extract every pixel of the 199 Landsat satellite overpasses between 1987-2014 in order to make visible the poisoned environment of West Papua."